WHAT PEOPLE ARE SAYING ABOUT IBT
Liz and Alexis, Los Angeles, USA
Thank you so very much for the wonderful tour of Tuscany today! We will definitely recommend you to all of our friends and family and to the Four Seasons.

Thank you again and hope to see you in Los Angeles!

Best,

Liz & Alexis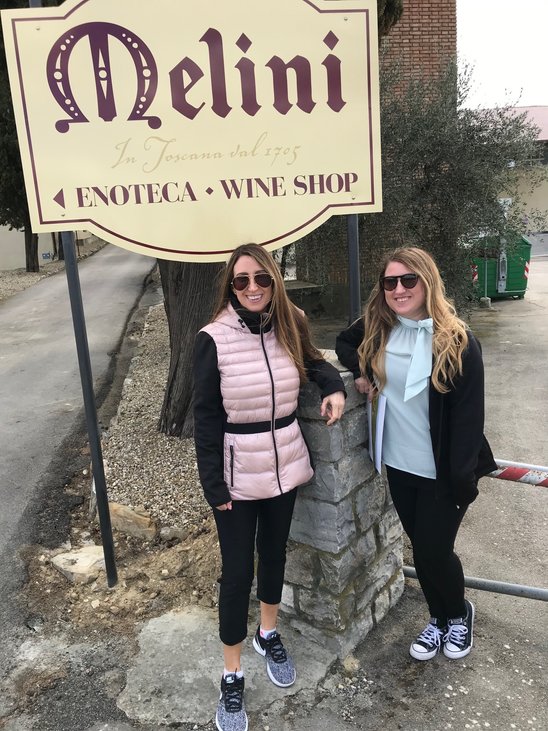 Jeri Jewell, Minneapolis MN, USA
Marco and Jodi,

I just wanted to send a quick note to thank you for the amazing day spent biking through the Chianti region. We all had the best time and you made it so! Thank you for taking such great care of us and maybe challenging us just a little. I will write a review when I get home but I did not want to leave without saying Thank you! You two are awesome at what you do! Hope to see you again someday!
Morgenlander Family, USA
Hi Marco,

Thank you so much for the wonderful day yesterday.

Wishing you all the best in 2016 . We will spread the word to all of our traveling friends!

Thanks again,

Marcia
Allison Price, USA
Hi Marco & Jodie,

I just wanted to thank you again for a wonderful biking experience. It was easy to enjoy the ride knowing you both were there if we needed anything. It was such a great way to experience the beauty of Tuscany. Thanks again for everything!!!
Isabella, Sergio, Emilio & Pia, USA
Marco,

Wishing you and all the ones you love a very Merry Christmas~your kindness will forever be in our memories

Isabella, Sergio, Emilio & Pia
Deb and Heather Miller, Minnesota, USA
Marco,

We had a "perfecto" day on our Wine Tour biking excursion! Our ride was more than we hoped for. You promised a beautiful day and delivered. You are an easy going, fun and knowledgeable guide. My daughter and I will highly recommend biking with I Bike Tuscany and hope we can return some day for another ride. Thanks again for a most memorable day!

Deb and Heather
Jaime & Russel Miers, Springfield, IL, USA
Bonjourno Marco & Jodie and Catherine & Lizzy!,

I hope you are all doing well. We made it back to Illinois safe and tired. :) I am now trying to go through my 1500 photos!

First of all, Marco and Jodie, I want to thank you again for the wonderful trip. It was the best part of our vacation!

I plan to send you some more photos from our bike tour as I go through them.

Catherine & Lizzy, could you send me at least the photo of us all biking up the hill? The one Marco took. Also if you have another photo of you gals, I'd like it. I don't have many of you!

Thank you so much! It was such a pleasure to meet you all! It was a day we'll never forget. ;)

Cheers, Jaime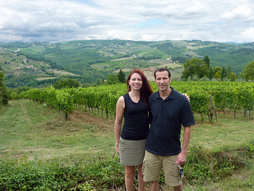 Amanda & Tyler, Washington DC, USA
Hi Marco!!!!

Sorry it has taken me this long to email you the photos, but things have been a little crazy back here in DC! Anyways, I just wanted to say that the Tuscany bike ride was absolutely the highlight of our vacation... it was such a blast!!!!!

Thank you again for everything, and hopefully we will cross paths soon. We are sending everyone we know on Marco's crazy ride through Chianti.

Amanda
Marie, Werner, Hasse & Eva, Stockholm, Sweden
Hi Marco!

Thanks for a wonderful day in Florens, we really appreciate the day with you and Leif.

Many regards from Marie, Werner, Hasse & Eva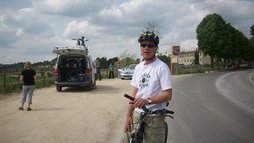 Chad & Meeling Wagner, USA
Marco & Elizabeth,

From the very first email to the end of the biking day drop off at our hotel, you both couldn't have been nicer. We enjoyed a wonderful day, one of our vacation highlights to be sure. The setting was so beautiful to bike in and the company was great. Elizabeth, thank you for sharing your personal insight into Italy while we drove, and a great big thank you to both wineries we visited, they made us feel like a guest in their homes. Our wines and olive oils all made it safely back to California and we can't wait to enjoy them. If we are ever back in the Florence area we'll definitely be back.

Thank you again.

Chad & Meeling